Design Integrity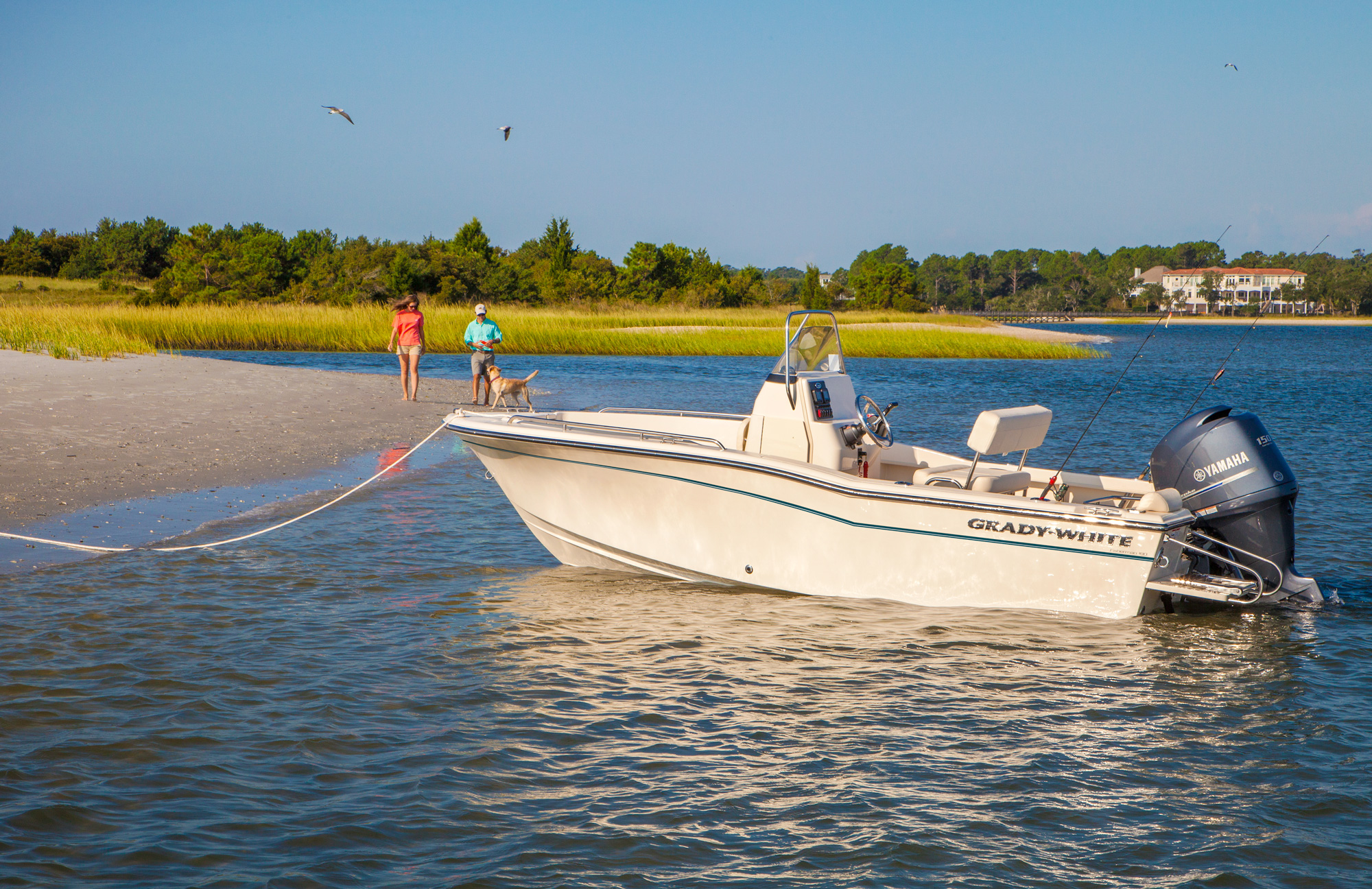 Everyone here at Grady-White is emotionally committed to building the best boat possible for every customer. We are in touch with our customers. We meet them through factory visits, Grady Owners' Clubs, boat shows and dealer events. We personally answer calls, letters and emails. We read every customer survey, and have two-way communication through our website, publications, informal customer forums and social media as well.
Customers inspire us. We get excited about the synergy that results from incorporating their ideas with ours to create new designs (even new patents!) to delight them. As a result, Grady-White delivers satisfaction and value beyond any other manufacturer. Surveys have proven this, and when you ask any Grady-White owner they will tell you: Get the Grady!
Aboard a Grady-White, everything is where and what it is because of the precise engineering accomplished by our staff of design professionals who are masters at integrating these customer requests. In addition, we invite other world-class structural and mechanical engineers and aesthetic stylists to enhance our ideas. Every Grady-White is examined and reexamined to make sure we are hitting the mark. We build our boats to be classically elegant and ruggedly durable with incredibly functional features. No one builds a better boat than Grady-White!
Of course, we test our designs extensively. North Carolina's infamous choppy sounds, rough inlets, and often-unpredictable offshore waters make a great testing ground. We design and engineer all the details on our boats to perform superbly even in harsh conditions so you have the confidence to enjoy boating adventures safely, comfortably, and worry-free. The sea does not compromise. Nor should you!