Award-Winning Performance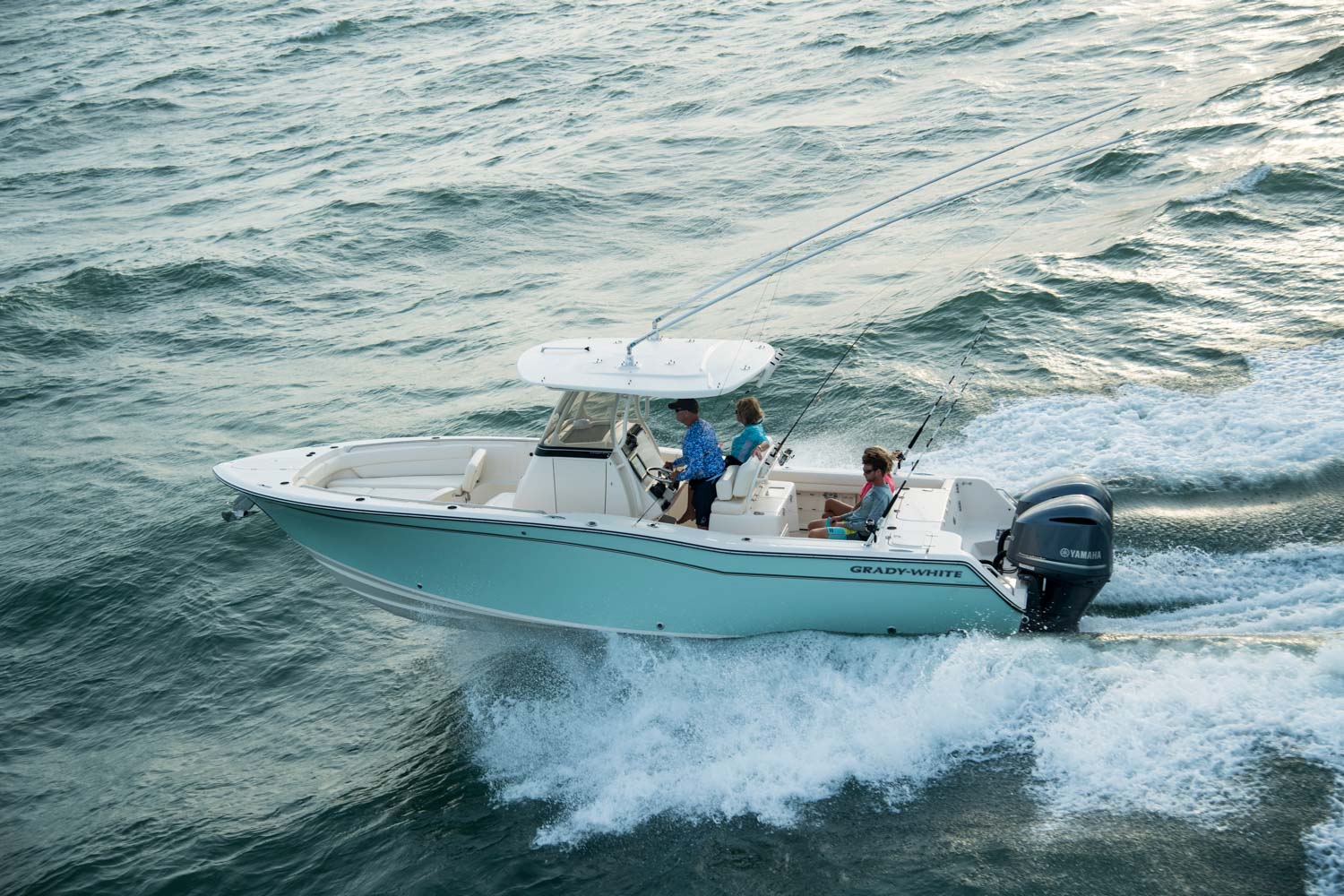 Grady-White is one of the most renowned saltwater boat manufacturers in the world. Along with highest customer satisfaction, safety, quality, and reliability, and countless awards, Grady-White's SeaV²® hull performance has been ranked #1 in each of the eight J.D. Power and Associates Marine Studies ever done. Truth is, boat length for boat length, there is no ride that compares to Grady-White's. We deliver boating's driest, softest and most stable ride through our unique multi-faceted hull design.
Grady-White's SeaV² hull shape continuously sharpens from the transom to the bow, ranging from under 20 degrees deadrise at the stern to a sea-cutting 30 degrees or so amidships, then reaching a wave-slicing 50-plus degrees at the bow. That deeper vee forward means a softer ride you won't find on other hulls. Less vee at the transom gives superior stability when you need it.
The softness of the SeaV² hull is accomplished without sacrificing fuel efficiency. The sharp point of entry, teamed with the buoyancy provided by the varying deadrise, really cuts through the water.
Experienced captains will tell you, "The SeaV² hull tracks like it's on rails," giving superior performance in quartering and following seas. If you watch the spray coming off a SeaV² hull, you can see three wakes: That's the strakes and chines knocking down spray. This design, combined with the flat hull surfaces, creates the unparalleled dry ride that Grady-White is famous for delivering.
Designed exclusively for Grady-White by C. Raymond Hunt Associates, originators of the modified vee, the SeaV² hull combines all of these features to assure you will have a great day on the water every time you use your boat, no matter what the conditions. 
Test ride the SeaV² hull, and you will know the difference!