Inspired Workforce, Impassioned Leaders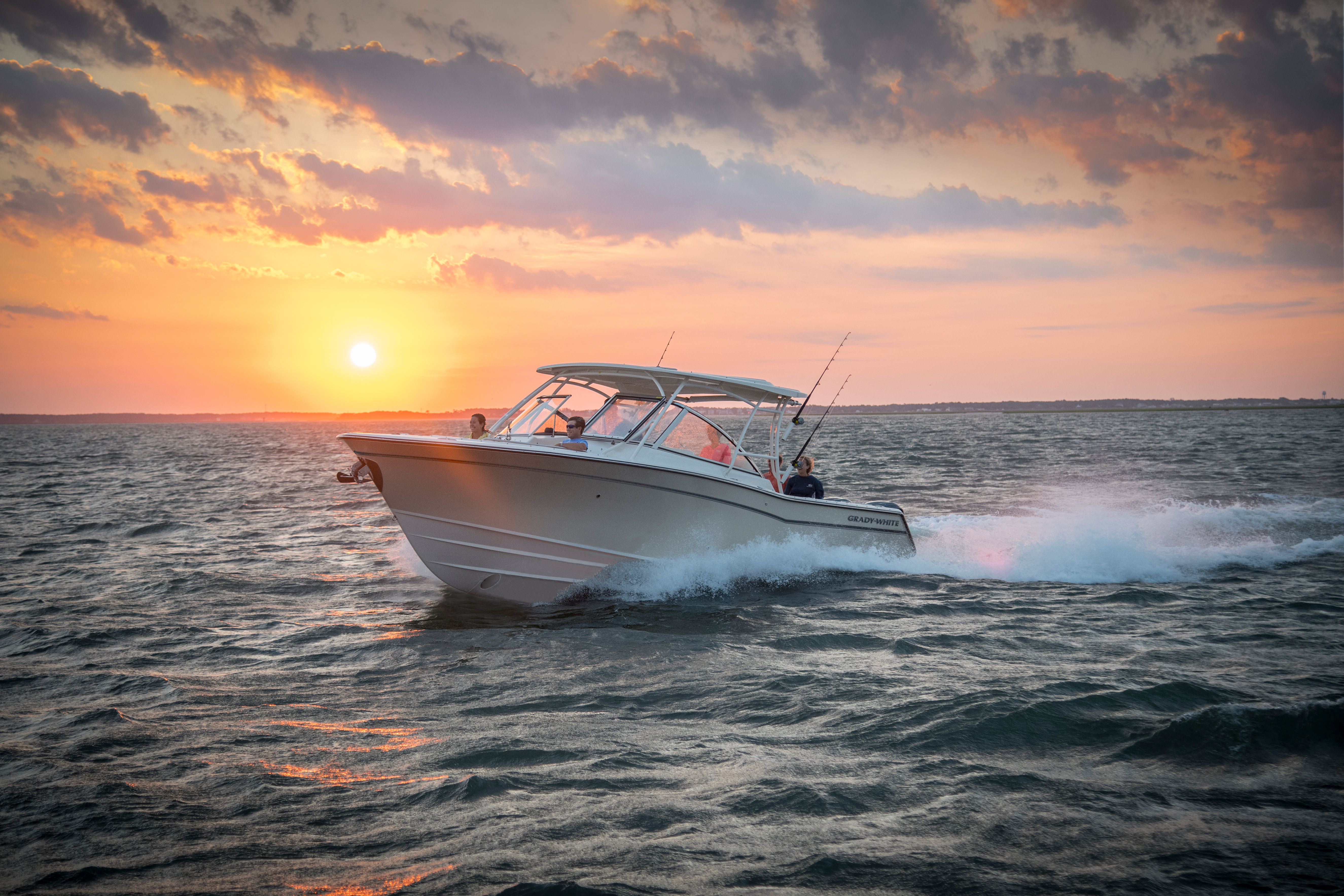 We believe exceptional communication delivers exceptional results. Every Friday our entire workforce gathers for our "Friday Focus" update. Everyone attends—even visitors! In an engaging atmosphere, we reinforce values and principles and teach serious lessons. We review key goals, issues, and future plans so all team members are in-the-know. All of this is critical to inspiring excellence.
Our unique internal mission is for everyone to "enjoy coming to work on Monday like they enjoy going home on Friday," so we make this a great place for all to work. Leaders ensure that all team members have everything needed to enthusiastically contribute their creative energy. Grady-White is also unique in rewarding team members for reading books that improve not only their work, but also change their lives. Everyone here is the owner of their attitude, their work and the direction of their lives. We believe exceptionally committed people create exceptional results.
Experience enhances our attention to detail. More than 50 of our craftsmen and leaders are members of our Captain's Club, signifying over 25 years' experience here at Grady-White. We also have high specific measurable standards for quality and efficiency. Our team all proudly work toward meeting these standards to qualify as "Certified Craftsmen." In addition, 40 of our team members exceed these high standards to receive special recognition as part of the elite "Master Craftsmen."
Who builds your boat matters. Human hearts and hands are the most important part of boatbuilding. Grady-White produces exceptional quality with engaged, focused and happy craftsmen. We would love for you to come visit us at the factory and see for yourself!