Exceptional Attention to Detail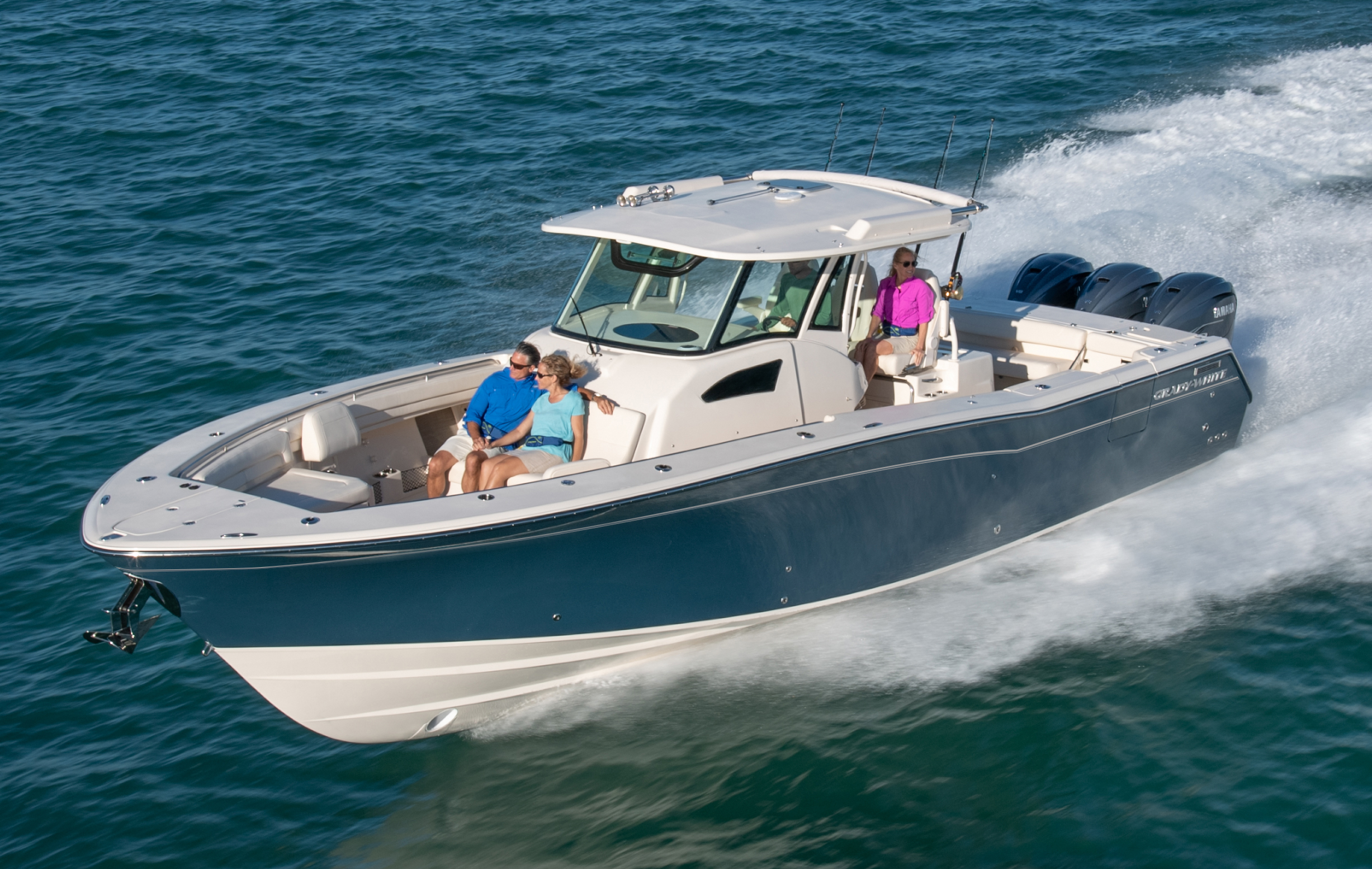 By paying exceptional attention to detail, we build better boats. There is not just one element but a combination of factors that allows us to accomplish such excellence. Of course this includes better hardware, superior laminates, structural integrity, unsinkable foam flotation—quality components you will not find in other brands. From product design, to the materials, to the craftsmen; from our factory environment, workflow and the tools we use; from customer support, and superb dealer training—all of these come together to provide a boat that is unequalled in elegant form and exquisite function, and a boating experience that is unmatched. The look and feel of a Grady-White stands tall and proud.
Visitors to the plant always comment on the happy, focused team they meet when touring our facility, and the pride evident in their work. Our craftsmen are very thorough and highly experienced. Our designers and engineers are meticulous. Every person in every position contributes to the accomplishment of delivering the product satisfaction and reliability that you expect and deserve. For us, this is not an eight-hour-a-day devotion. It's our way of life.
Our team has produced better boats longer and more consistently than any other manufacturer, year after year. Together, we build a safer, more reliable, higher performing boat that provides immeasurable long-term value. Through exceptional attention to detail, we provide an ownership experience that will delight you, your family and friends with memories that last a lifetime.