Ocean Mist Blue: Another Beautiful Color from Grady-White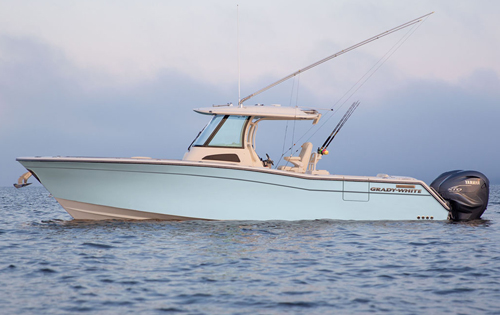 You asked for a lighter blue option and in true Grady style we delivered with a new gelcoat color, Ocean Mist Blue–A beautiful pale blue that makes your boat one with the sea, like the mist that forms off the ocean waves as they roll into shore. One of seven gelcoat colors, Ocean Mist Blue is now available along with two hull paint colors, Cape Gray and Harbor Blue. Call your dealer to get more information about your new Ocean Mist Blue Grady-White Boat.
Take a look at the nine colors available for your new Grady-White!