All Articles
Company
Industry
Products
Conservation
Fishing
Grady-White Fanatics
All Years
2023
2022
2021
2020
2019
2018
2015
Grady family soaks up precious moments!

For the St. Denis family, spending time together on their Grady-White Freedom 275 pretty much takes precedence over any other activity. Whether they're fishing, enjoying water sports, or cruising to restaurants, historical sites, or other points of interest around their home in Jacksonville, Florida, the boat is where everyone wants to be.
Don St. Denis says that getting on his Grady-White is the best way for him to relax, unwind, and spend time with his family. His wife, Robin, agrees. "Don has a hard time relaxing," she says. "But when he's on the boat that all changes. He's able to disconnect but still be active. Even when the boat is not in the water this is a fact." Robin elaborates that Don is equally happy when the boat is in the driveway, and if she can't find him in the house she knows he's out there tinkering or just relaxing.
Affectionately named Shot Gun, after a pet hamster, the 275 is not the first boat the family has owned. However, according to Don, it is the best boat they've ever owned! His Marine Max salesman, Grant, suggested they try a dual console after not having a good experience with another brand's boat. "The Grady is so much sturdier," said Don. After a test ride on the 275 Don was sold and took the boat home that day. In addition to the ruggedness of the boat, Don notes that the dual console setup and the curtains, which he leaves up, creates more protection from the elements allowing them to use the boat year-round. He and the boys, Braun (21), Brock (19), and Brody (14) spend a lot of time offshore fishing.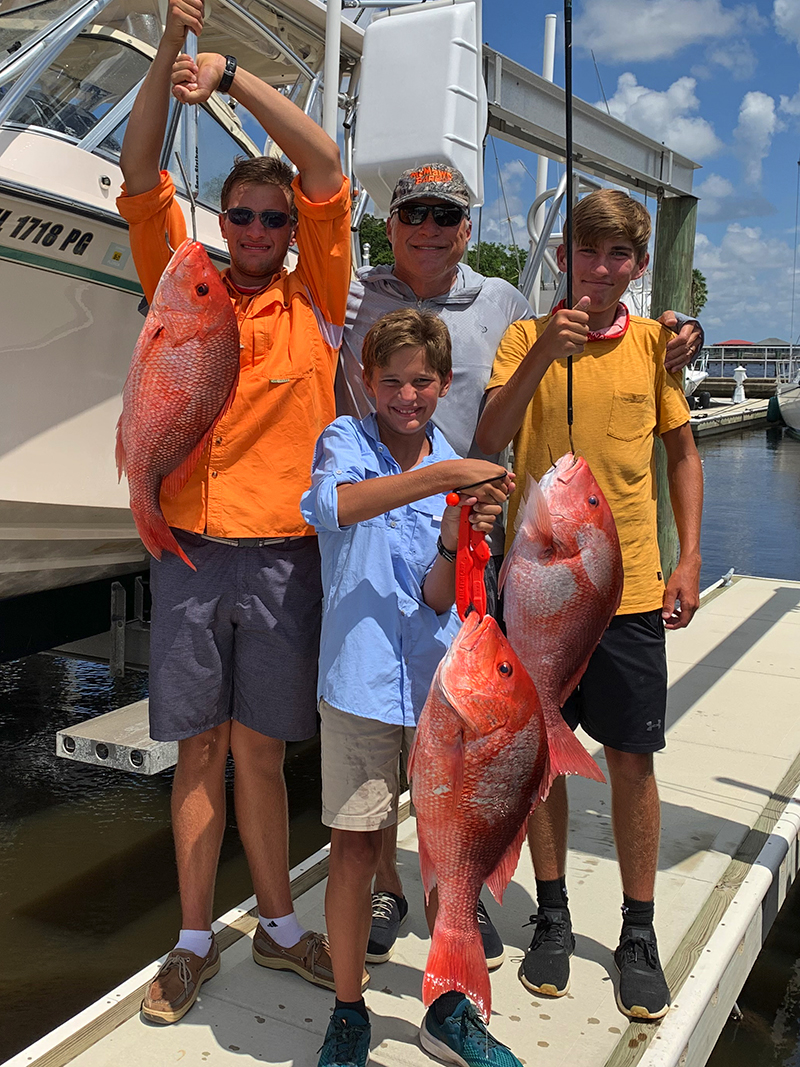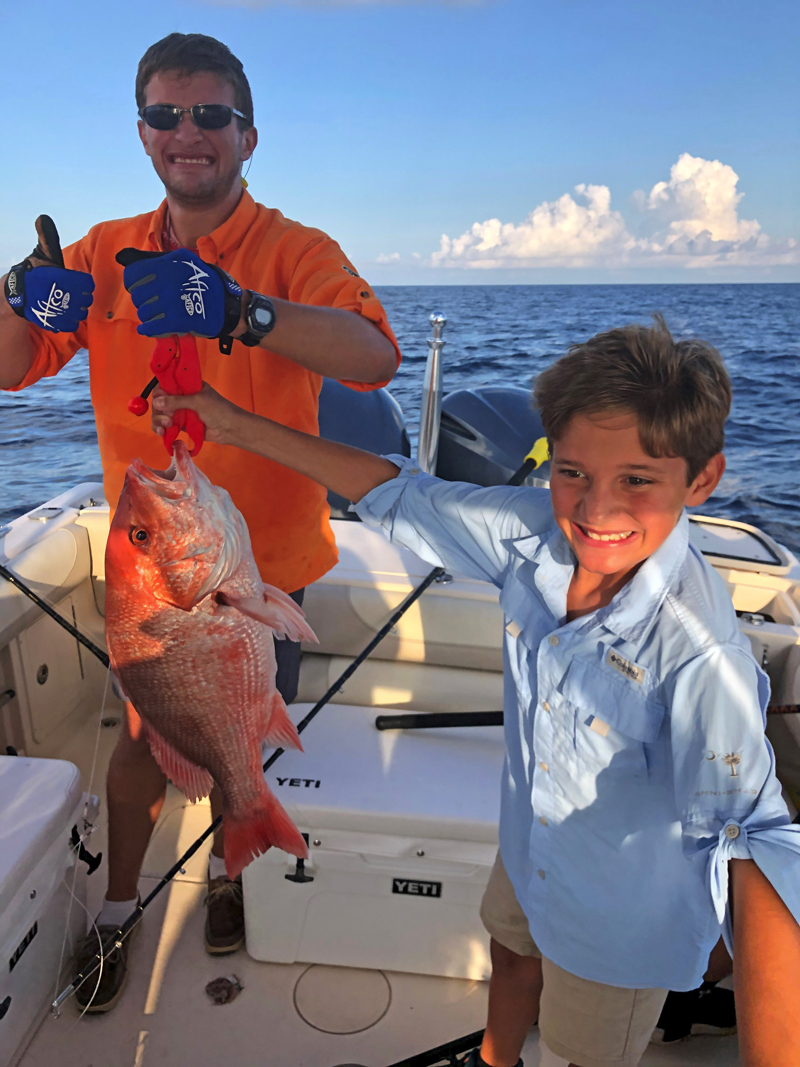 Don knew they'd found the right boat when their first trip out on the water quickly became one of their most memorable adventures. Don recalls the week the whole family was on vacation in the Florida Keys. It was that first trip to the Keys that tops both Don and Robin's most memorable experiences. They were all fishing and Robin saw a huge pelican. She asked, "What's he looking for?" and quickly put a shrimp on her hook. Don interjects that she put the shrimp on sideways and he thought, there's no way she's going to catch anything with the hook rigged like that. What happened immediately after resulted in a 2-hour fight with a large jack crevalle. "That sealed the deal," Don remembers. "I still remember the moment perfectly and the beautiful sunset we watched after Robin caught her first fish. It was then I knew we had finally found the right boat for our family!"
This family of seven loves adventure and the dual console design of the 275 has continued to prove to be the setup they needed. For Robin, the boat did even more than provide an opportunity for family time together. When they first moved to Jacksonville, she was a little overwhelmed by the large city, but when she got out on the water and saw everything from that vantage point, it didn't seem so big and overwhelming anymore.
As for the children, they love the boat as much as their parents. So much so, that their oldest daughter, Susie (25) wanted her sweet 16 birthday celebration to be on the boat. They had a great day tubing and then going out to dinner, by boat of course. Their other daughter, Janie (22) also enjoys the boat. To add to their adventuresome options, they installed a paddle board rack and enjoy boating to different tributaries in the area and paddleboarding around the back waters.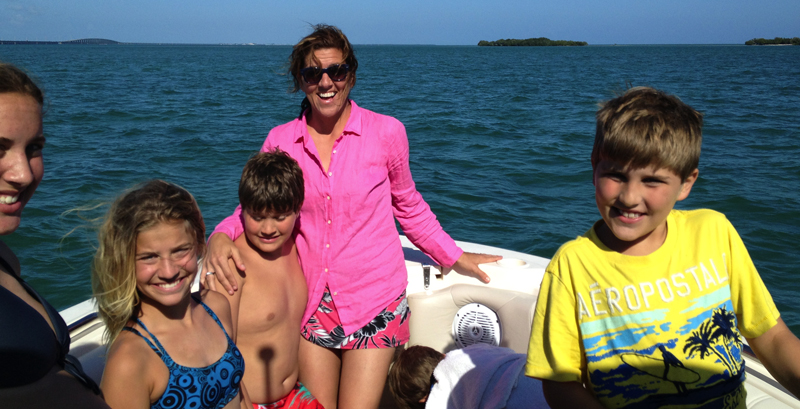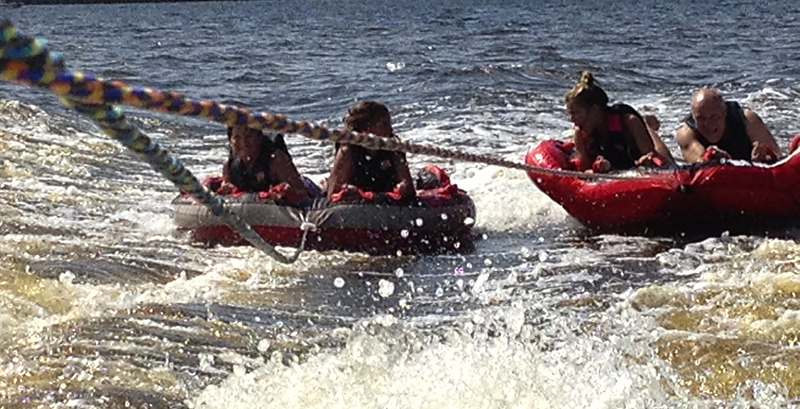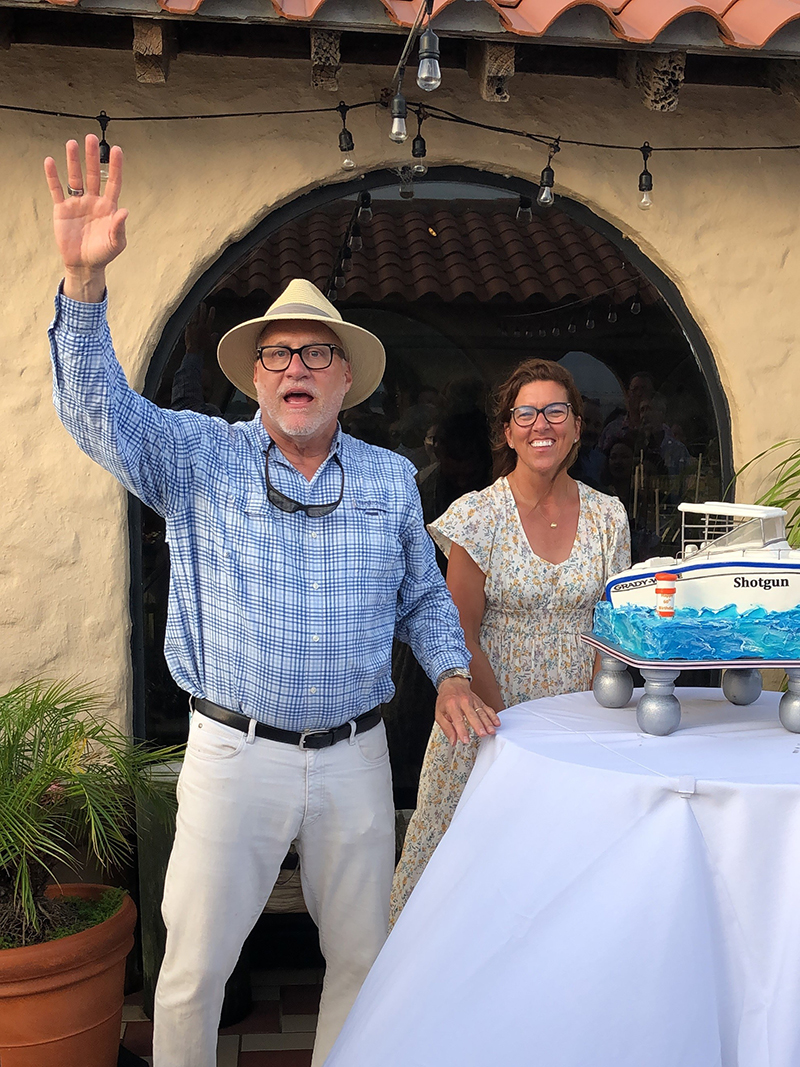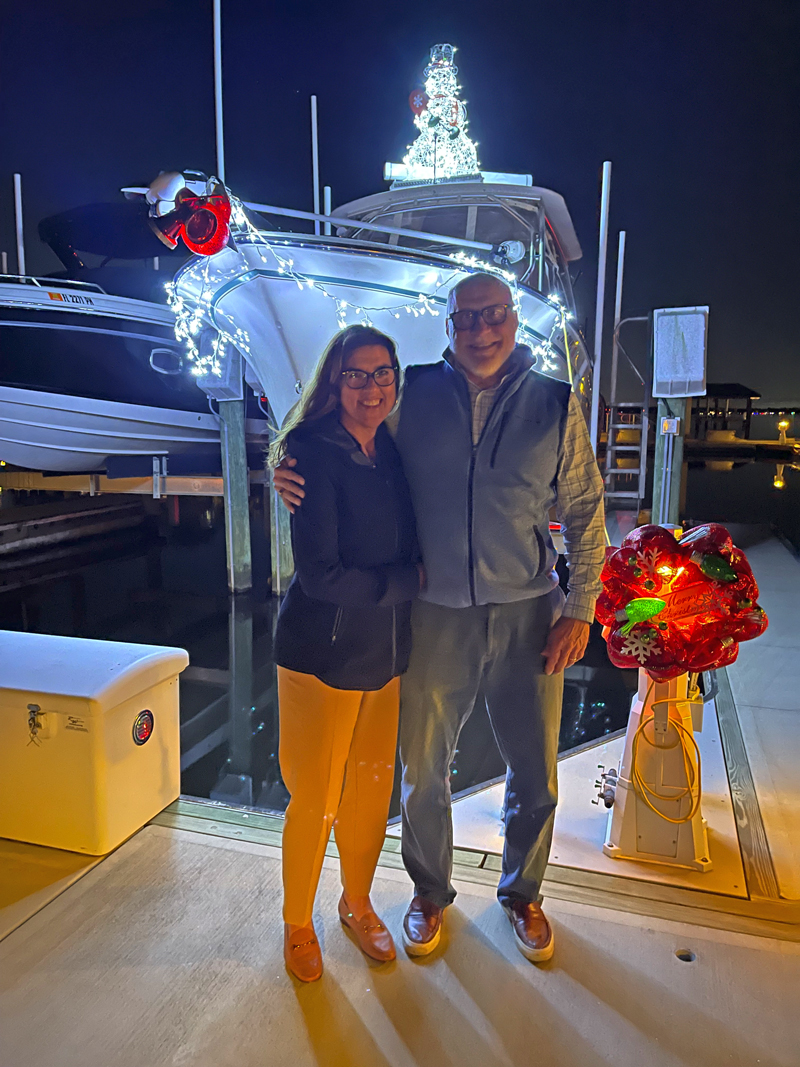 As a child, Don always wanted to fish. He recalls, "I had a great dad, but he had been in an accident and always struggled physically. However, that didn't stop him from pushing his boys to do what they wanted to do, and he taught me to fish from the shore. From then on, I always wanted to own a boat and actually had three canoes before Robin and I got our first power boat." After getting the Grady-White, Don was ready to turn his fishing dreams into reality and joined the Jacksonville Offshore Sport Fishing Club. Everyone there was very helpful, and soon he and his three boys started entering tournaments.
You'll see a theme with most of Don's favorite memories; they generally involve fishing excursions. Recently, he and the boys placed 11th out of 166 boats in the Old School Kingfish Shootout, beating many boats with crews of professional fishermen. "It was such a thrill to win with a crew primarily made up of kids," Don recalls. The "Shot Gun" crew thinks the competitive aspect makes it extra fun, so even when they're not in a tournament, Don offers prize money to the person who does the most reeling for the day.
Aside from all the exciting adventures Don also uses the boat for spur of the moment romance, too. He and Robin honeymooned at Cumberland Island, a barrier island off the coast of Georgia. For a recent anniversary Don called Robin and said, "Pack a bag and meet me at the dock." When she arrived, he whisked her back to Cumberland Island by boat for dinner and an overnight stay.
Don says, "For anyone out there who thinks the best two days of boating are the day you buy your boat, and the day you sell it – you just haven't found the right boat!" We're glad Don found the right boat for his family and look forward to seeing more St. Denis family adventures.