All Articles
Company
Industry
Products
Conservation
Fishing
Grady-White Fanatics
All Years
2023
2022
2021
2020
2019
2018
2015
When the Going Gets Rough This Grady Gets Going
You'll want to invite David Poston to join you on your next excursion, if you like to travel by boat, and you don't own a Grady-White. He's been known to welcome friends aboard from other brands that don't ride as comfortably or safely as his Grady-White. 
In 2005, David Poston went to the local boat show in search of a boat to take out on Lake Murray near Columbia, South Carolina. He didn't have a particular brand in mind, but not long after arriving he stopped at Grady-White's booth. After looking at several options, he landed on a dual console, the Grady-White Freedom 205. David spent almost 10 years on that boat. It was perfect for relaxing with family and friends and the best part was he never had a minute's worth of trouble with the boat.
After a move from the lake to bigger waters in Wilmington, North Carolina, it was time for a larger boat and David started looking at the local dealership. "I went by there one Sunday afternoon when they were closed," David recalls. "The sales manager just happened to drive up, we started talking, and a few weeks later I purchased my first Freedom 275." A year later he moved up to the Freedom 307 but ultimately went back to the 275. "It was just the right size to handle by myself, or with inexperienced boaters aboard," said David.
Not long after purchasing his second 275, David and a few boating friends decided to take a three-week vacation cruising through the Bahamas. The boats departed from Charleston, South Carolina, and spent a few days in Fort Lauderdale, Florida, before traversing the ocean, headed toward their first Bahama stop – the Berry Islands. These islands are made up of close to 30 cays, bordered by a deep-water trough referred to as "The Tongue of the Ocean". "You know you feel safe on your boat when you take it into some of the deepest waters in the world," says David. "I couldn't have been more pleased with how the boat performed, starting with the crossing from Fort Lauderdale to the islands, cruising for a few weeks, and then on the return trip, where the boat just handled fantastic." It wasn't long before guests on the other boats realized David's Grady-White was not only a better riding boat, taking the waves even better than his friend's 35-foot boat, and the comfort features made it ideal for a long trip or spending the day on the water. "Not only did the boat ride comfortably, but the head was larger and easier to get into," David noted. "Every time someone needed to go below on the other boat, they had to stop just to open the door. Needless to say, by the end of the trip, I had most of their passengers on my boat!"
The group relaxed and spent their days island hopping through the Bahamas for a few weeks before returning home. While the trip to the Bahamas was relaxing, the return was more hurried going from West End, Grand Bahama, to Daytona Beach, Florida, in one day, and Daytona Beach back to Charleston on the second day.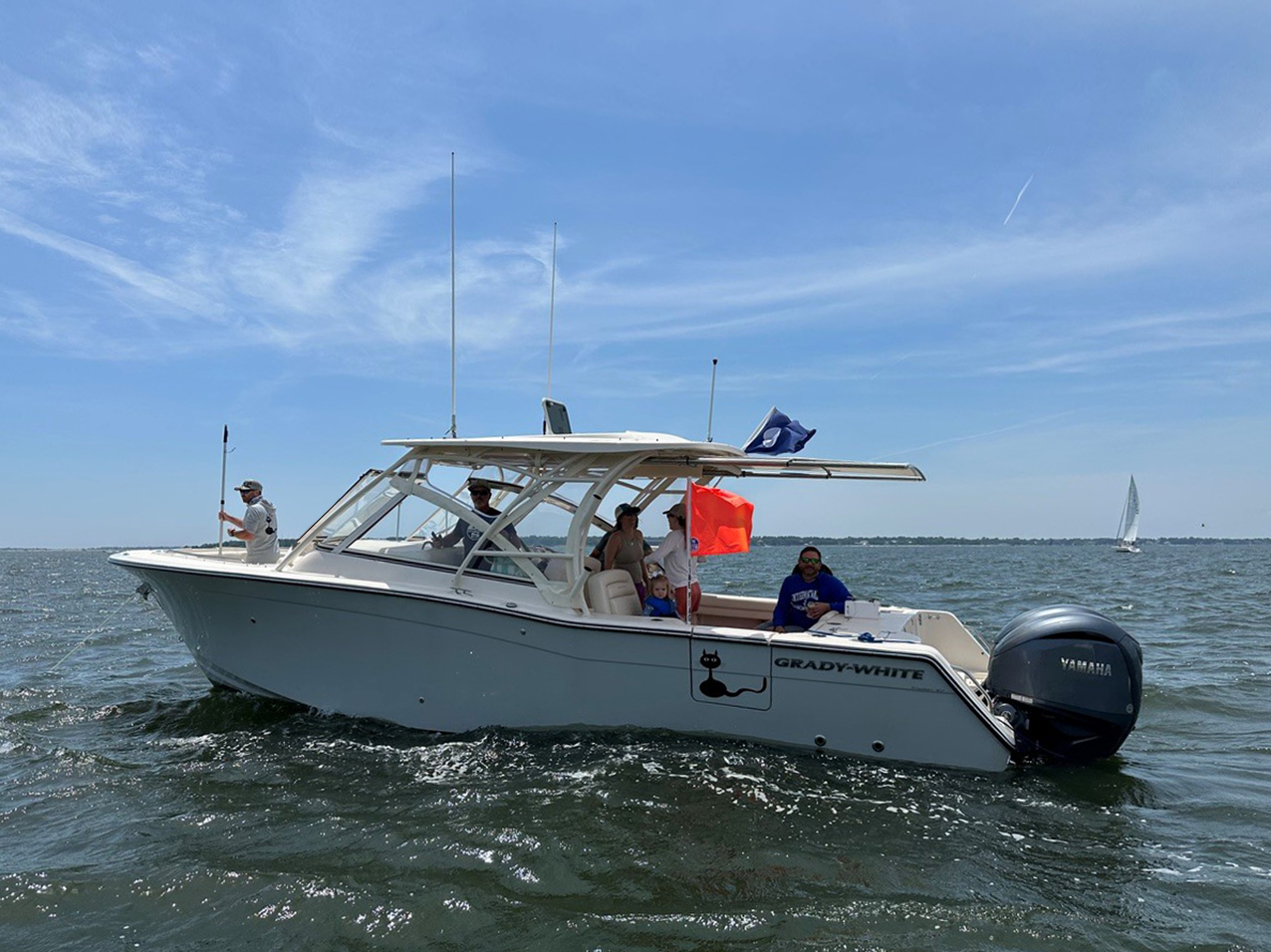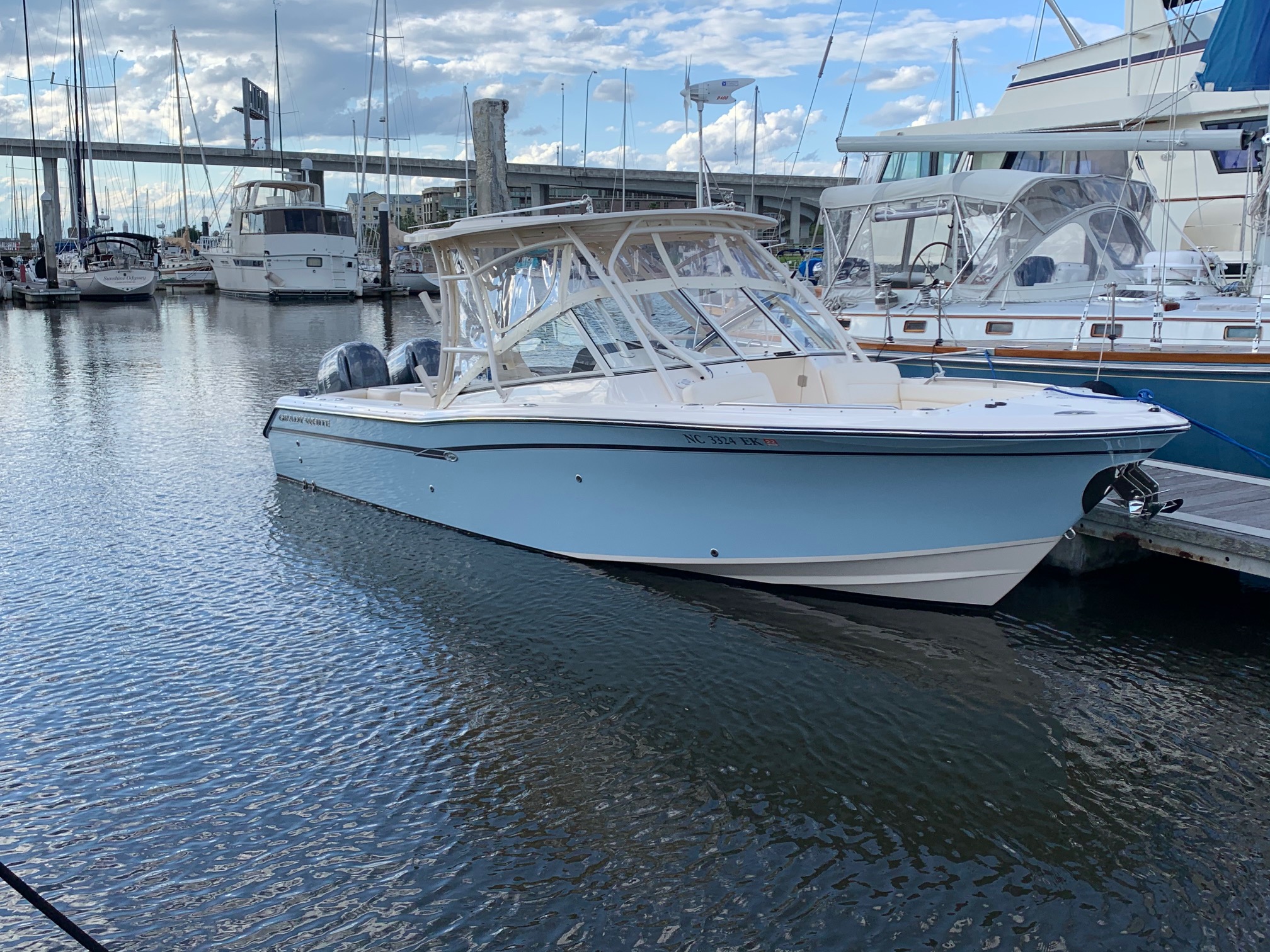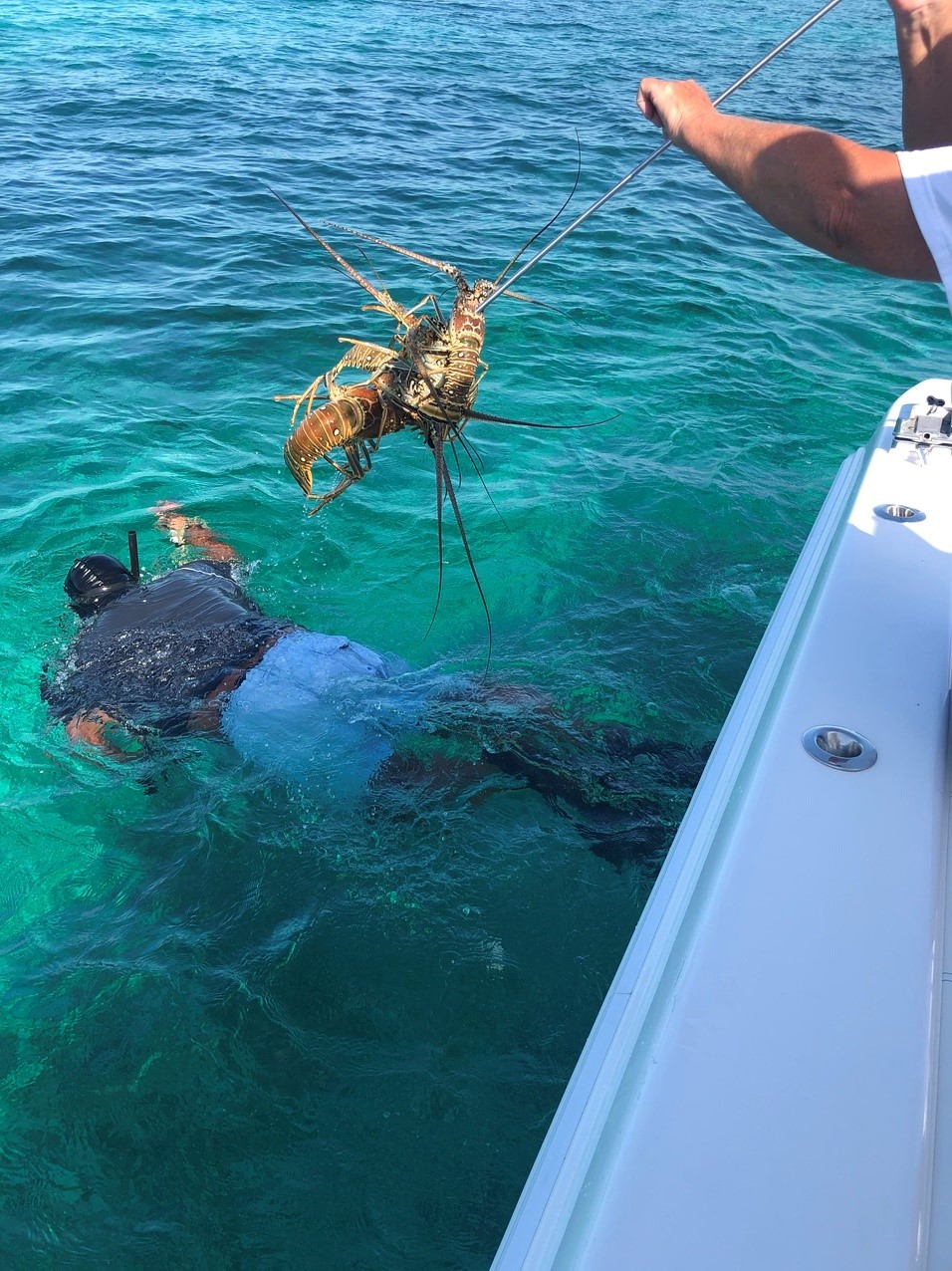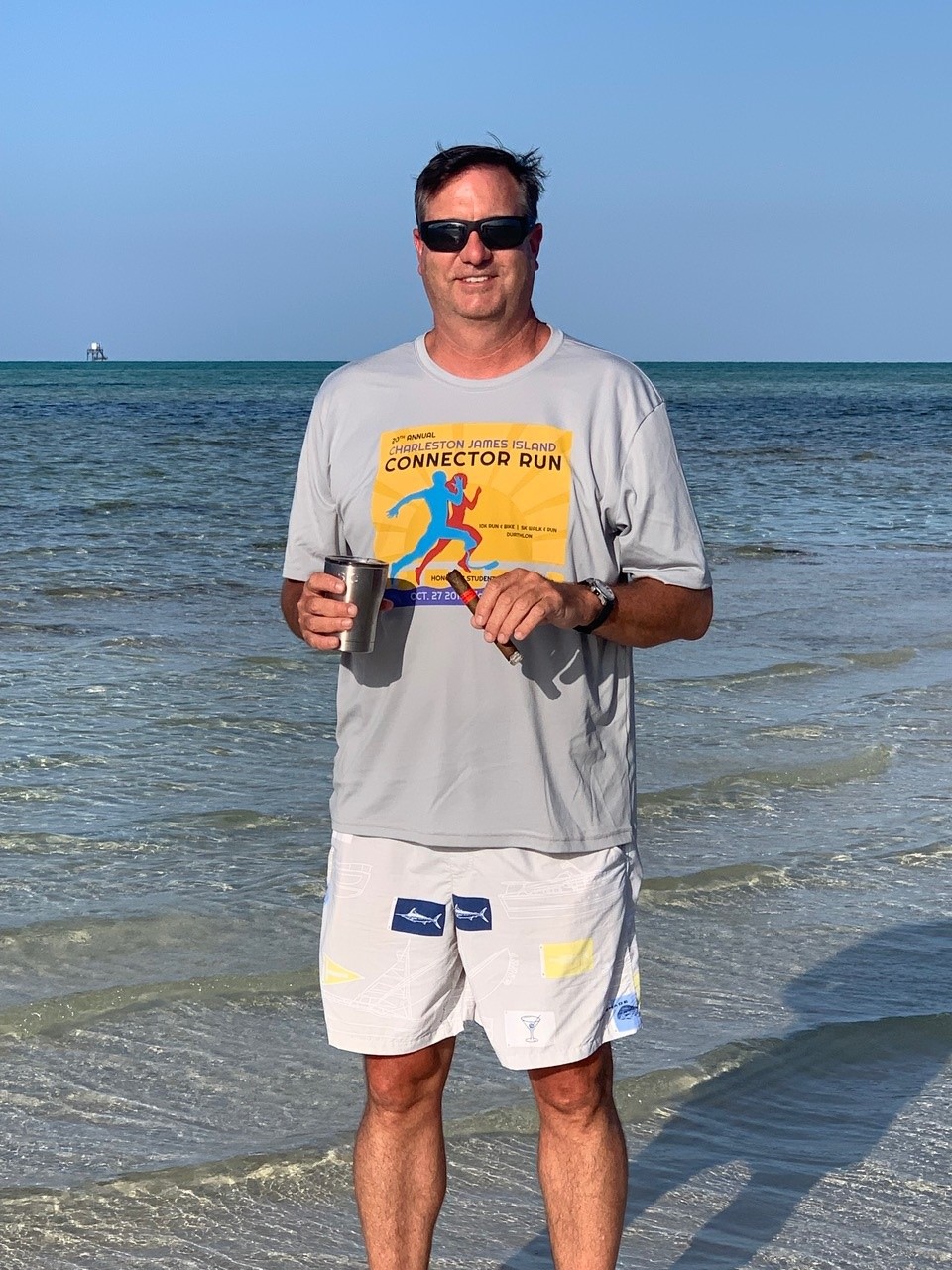 David had such a good experience on the first trip, it wasn't long before he and a few friends embarked on another Bahama journey and once again, someone from another boat landed on David's Grady-White. "A few of us took our boats down to South Florida and then crossed over to West End, Bahamas, for a short vacation," said David. "One of my friends had a new 30-foot boat, and during the crossing the boat literally started coming apart. When they made the crossing to go back home, he put his wife on the Grady with me!"
In addition to the great ride, David says a huge benefit of Grady-Whites is how well they hold their value. "Every time I've sold one of my Grady-Whites for a newer model, I've been astounded at how much I received when trading in the older model boat," David said. When the pandemic hit, David wasn't using his 275 much, and his salesperson, Tom Harris, at Atlantic Marine took notice. One day David got a call from Tom who said he could easily sell the boat, if David was willing. David wasn't too sure he wanted to sell, but Tom assured him that he'd call as soon as he had a new one on order and David agreed to the deal. Once the market started to settle, Tom called David and said he had a new Freedom 307 coming with his name on it. With that came another surprise: a trip to the Grady-White factory to see his new 307 being built. "After we'd ordered the boat, I got another call from Tom, this time saying he was going to Grady-White for a meeting and asking if I wanted to tag along to see my boat in the build process. I am in manufacturing myself so I had all kinds of images in my head about what the factory would look like," David said. He was pleasantly surprised at the impeccably clean and modern factory, a far cry from the dimly lit and dirty factory he expected. He was equally surprised at the attention to detail he saw being put into every boat, from the smallest center console model to Grady's largest, the flagship Canyon 456. "After getting a look at my new boat 'under the skin' I thought; wow, this boat is built even better than I thought!" exclaimed David.
In addition to cruising on his Grady-White, David has another love – sailboat racing. And, when you love spending time on your Grady-White as much as you enjoy racing your sailboat, you find a way to bring them together. That's just what David did with his fifth Grady-White when he moved the 307 to his hometown of Charleston, South Carolina. Since then, he's been able to spend more time than ever on the boat. Docked just a mile from his house, he has found it's the perfect way to unwind after a day at the office and it's comfortable enough to use year-round. "I can close the window and the windbreak door that leads from the console to the bow area, and it actually gets a little too warm," said David. This past year he used the boat all year, going out on sunset cruises and to dinner by boat even in the winter months. In addition, David has found that the 307 is a great committee or chase boat at local sailboat races. Just like the other Grady-White boats he's owned, David is happy to report, "there's nothing this boat can't do!"