All Articles
Company
Industry
Products
Conservation
Fishing
Grady-White Fanatics
All Years
2023
2022
2021
2020
2019
2018
2015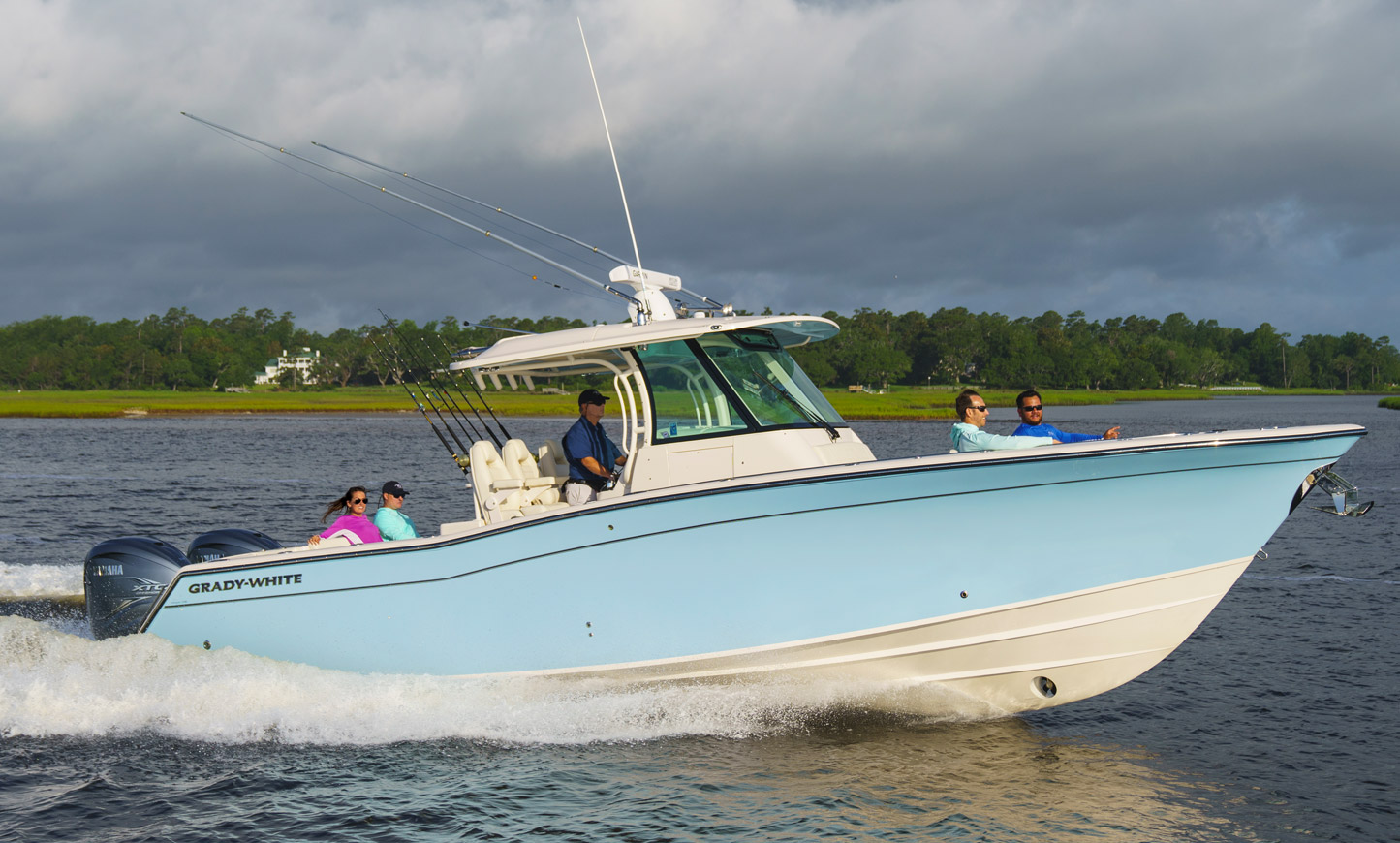 Whether you're a seasoned boater, or it's your first year of ownership, refreshing yourself on the Navigation Rules of boating helps ensure you have a terrific boating experience every time! Your Grady-White is the best boat for fishing, the best boat for cruising, the best boat for water sports too, and all of those activities are safer when you know all the right of way rules, navigational lights and sounds, and correct boating tactics. You and your crew will be more confident too.


Navigational Rules
You already know that, just like the highway, our waterways have right of way rules. With more boats maneuvering through channels, and out on the water in general, understanding and knowing these rules is crucial to you and your passenger's safety. While you can't know what other boat captains may or may not know about the rules of the water, your ability to follow the rules will not only make you a safe boater but better equip you to deal with those less educated. Click here for a quick review of the navigational rules you'll need to know when out enjoying a day on your boat.


Navigational Lighting
Other important navigational rules include information about boating at night and the operation of not only your boats navigational lights, which allow other boats to see your vessel, but also how to read the navigational lighting of other boats in your vicinity. These rules are not only helpful in the dark, but also in situations where visibility is low. You may think, "I don't plan to be on the water after dark." But sometimes the best laid plans go awry, so take a few minutes to learn more and be ready should the need to operate your boat in the dark or low visibility situations. Click here to learn how navigational lights not only allow you to see other boats, but also how their navigational lights will tell you the size, activity and direction the other boat is traveling. If you're on the water when it's dark or when visibility is reduced, you'll need to know these rules to be able to properly implement the appropriate Right of Way rules discussed above. Click here to learn more about navigational lighting. 


Navigational Sounds
Your boat is most likely equipped with a horn. If not, you'll need to be sure you have the proper sound equipment on your boat. In addition, the U.S. Coast Guard requires you to have a whistle on board. However, they are not going to do you much good if you do not know how to use them. As you reviewed the right of way rules on the water you may have wondered, how will the boat in front of me know what I'm planning to do? That's where these sound devices come in to play and are really a very important part of navigating safely on the water. Click here to learn the different bursts of sounds you need to use for the different navigational movements you may be performing on your boat. The more you can communicate with the boats you're navigating around, the better off you will be when out on the busy waterways.


Now that you've learned, or refreshed, your navigational skills you're ready to get back out on the water with increased confidence and make every day an exceptional boating experience.