All Articles
Company
Industry
Products
Conservation
Fishing
Grady-White Fanatics
All Years
2023
2022
2021
2020
2019
2018
2015
Family, Friends, and "Boatgating" – A New Grady Life Adventure
Mark and Frances Hutto's boating adventures started when their boys were 2, 6, and 7, and Frances' parents purchased a Grady-White Marlin 300. While everyone enjoyed the boat, it was Mark, Frances, and their boys that used it the most. So much so, that they eventually purchased it. Because he didn't grow up boating, Mark hired a captain for a little training and in no time the Jacksonville, Florida, family was going everywhere.  
"This proved to be a great way to connect as a family," recalls Frances. Together they did it all, from trips to the Bahamas to weekends camping at Cumberland Island in Georgia. They also formed lifelong relationships with many other couples, Rick and Amy Morales and Michael and Holly Upchurch, who they met through their children's activities. Soon, they found that all three families shared a love for boating and it didn't take long for their get-togethers to expand from events at school to time out on the water.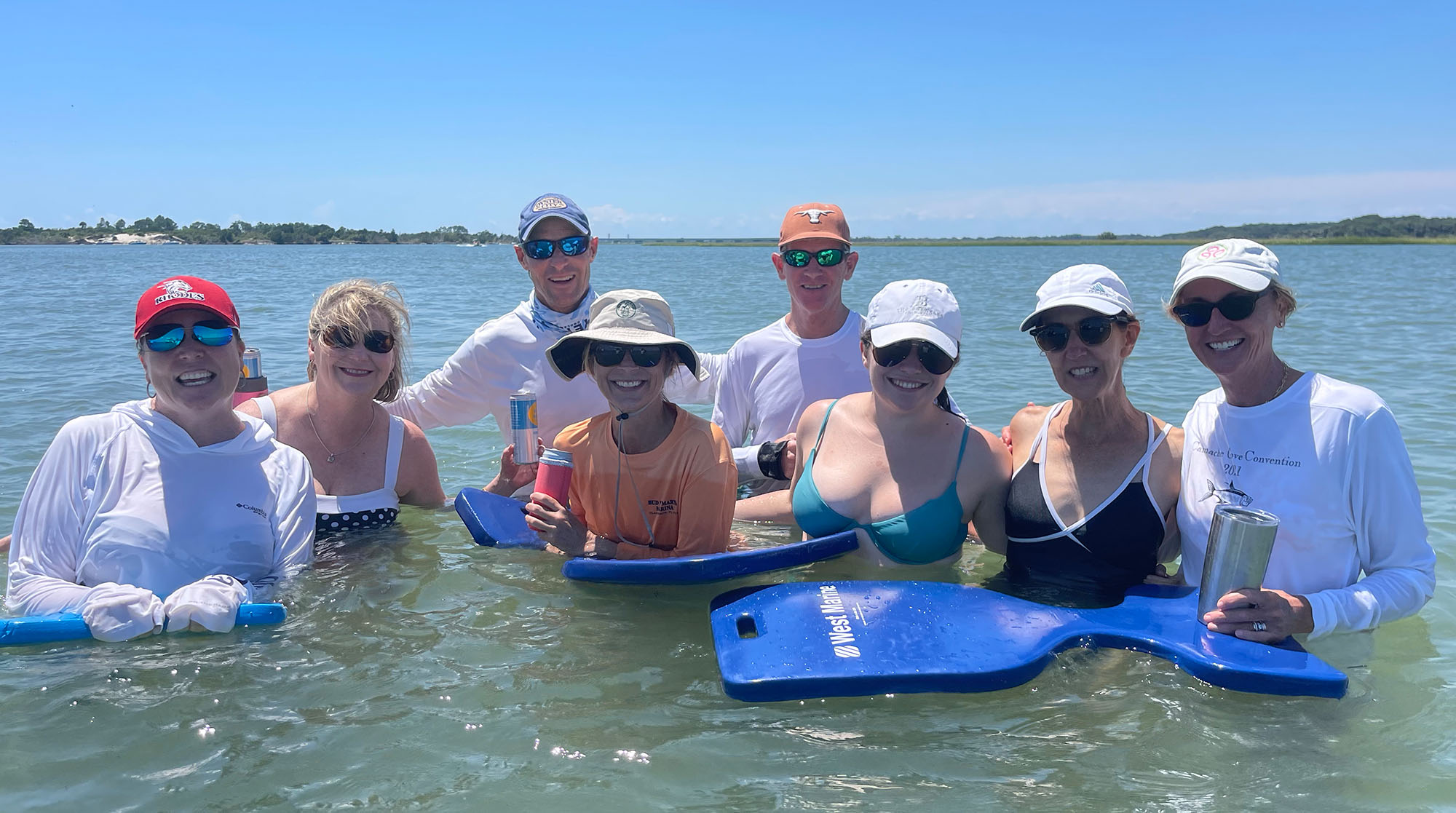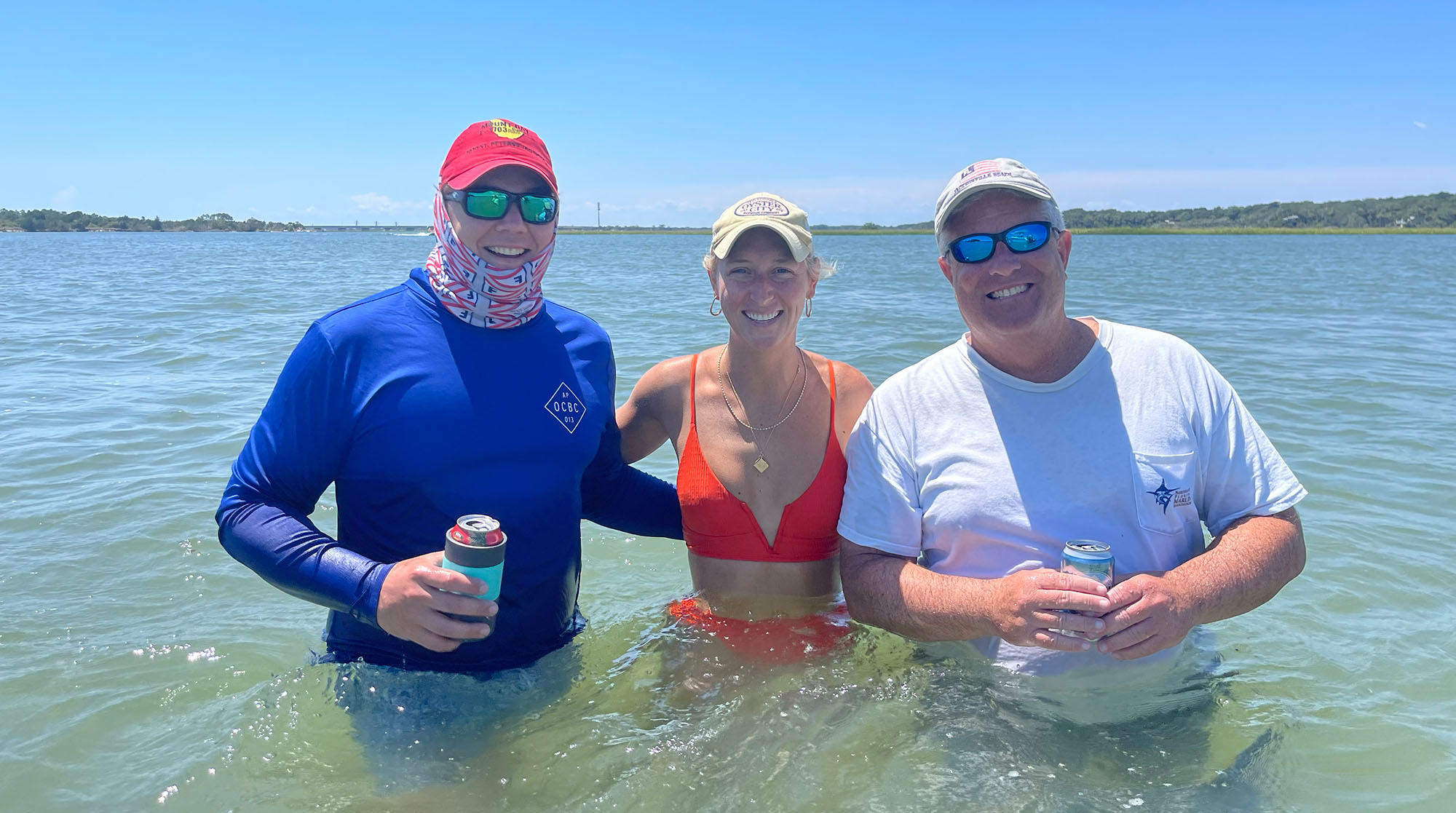 One of their most memorable trips was traveling by boat from Florida to Bimini in the Bahamas. "We had flown there before, but had never gone by boat," said Mark. "In total there were seven boats on the trip." Both the Hutto's recall a day on that trip when they really appreciated the seaworthiness of the Marlin. "It got a little rough and a few of the other boats' propellers were coming out of the water as they crested over the large waves," both Mark and Frances recalled. But the Marlin remained firm in the water. "Not our boat", said Frances. "In fact, our kids actually slept through it."  
After years of loving their Grady-White (so much that they named their dog Grady), the Huttos started contemplating a move and decided to sell the boat. "Not long after selling it we changed our minds," said Mark. When they began looking for a new boat, Frances told Mark, "I'm a Grady girl! Always have been and always will be." Mark knew what he had to do - find another Grady-White! A trip to MarineMax got him aboard a Freedom 275 and it was a done deal. "I became an instant fan of the dual console design and so did Frances," he said. Little did they know, their new boat would spark the same desire in their friends. When Mark's buddies saw the new boat, they immediately loved the layout as well. This came as a welcome surprise to their wives who were equally impressed.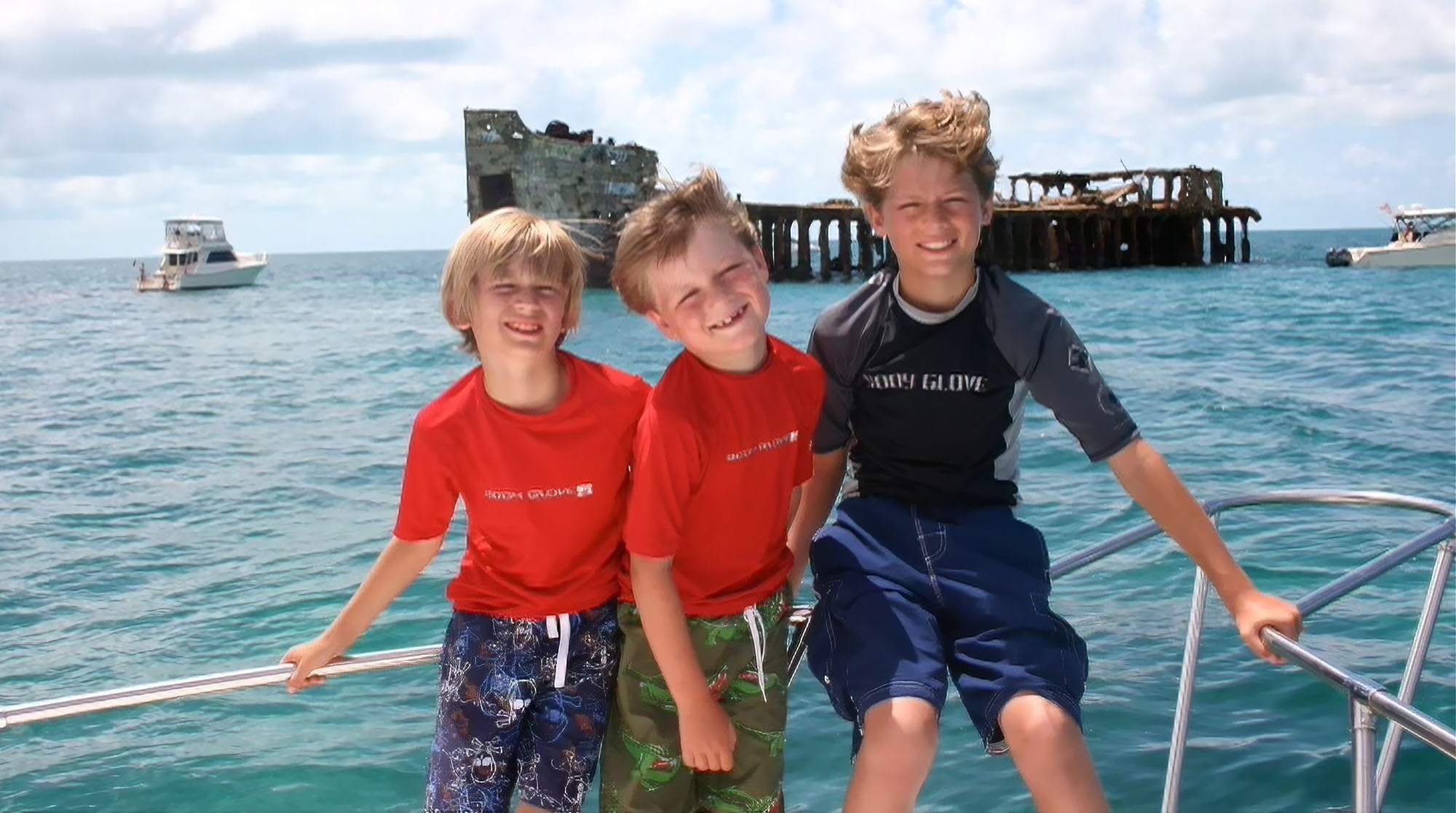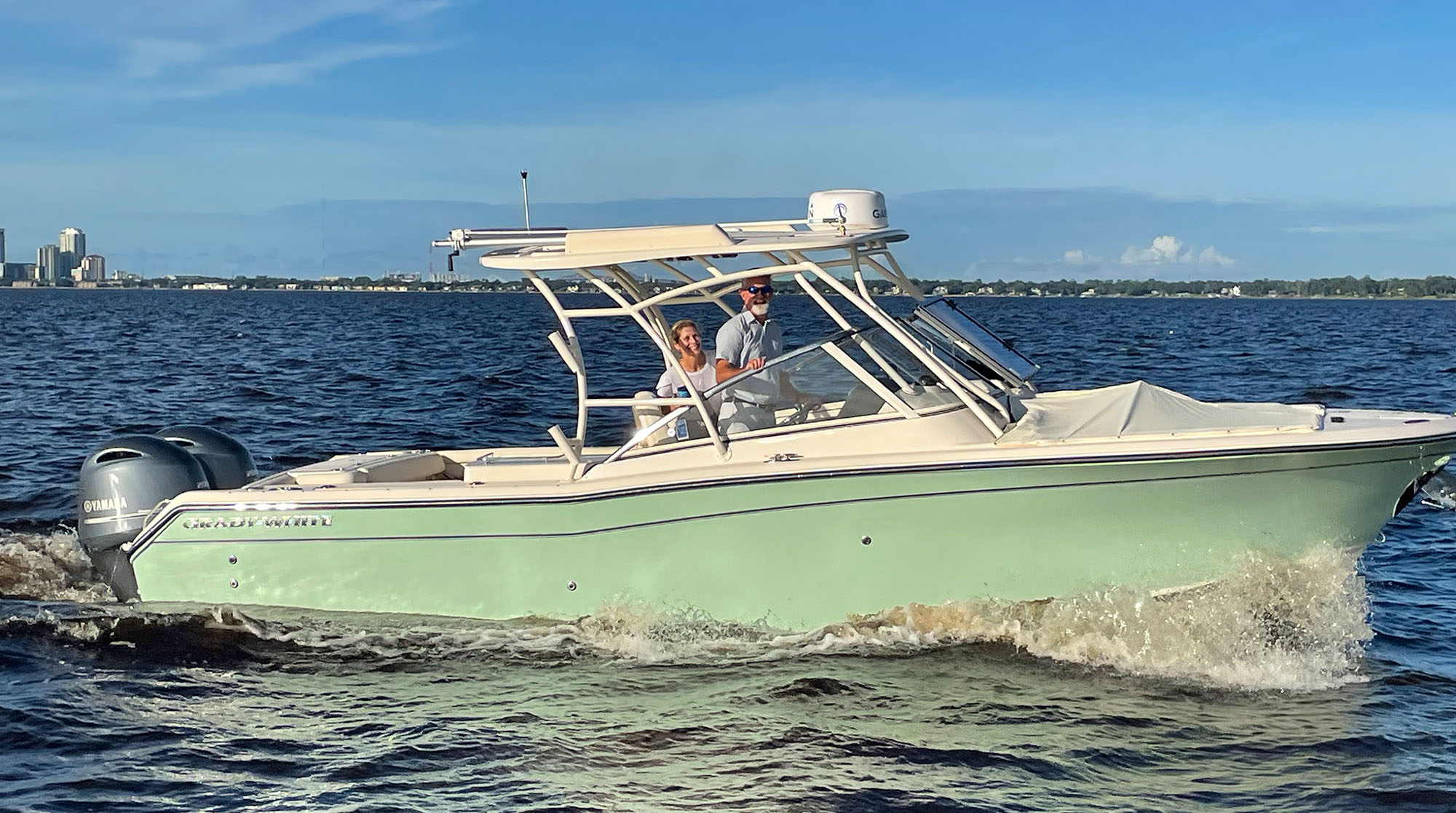 Now all three couples are proud Grady owners. Mark and Frances selected the 275 because of the flexibility they get from being able to trailer the boat. In fact, the weekend after taking ownership they headed straight to the Keys for a long weekend!
After falling in love with the Freedom design, the Moraleses and Upchurches immediately purchased Freedom 325s. You can often find all three boats out on the water together at Fort George, a local boating destination, or at events on the water like the Blue Angels air show.
The children are now all in their 20s but they still enjoy spending time with their parents on the boats. That was most evident when the three families loaded up their new Gradys and traveled to the Jacksonville City Marina for the 2022 rivalry football game between the University of Georgia and the University of Florida. Tickets were hard to come by, but everyone wanted a taste of another "boatgating" adventure. The day was a little gray, but that didn't diminish the fun memories these three families had on their Grady-White boats!
The families continue to have great adventures together on their Freedoms, all over Florida and the Bahamas. They are planning a repeat trip to GA/FL rivalry game together in Jacksonville and they are making another Bahamas trip in 2024. These boating experiences of the Huttos, Upchurches, and Moraleses help to show that once you're on a Grady, you'll always be on a Grady!